Joseph Conrad
Heart of Darkness
A work by Fiona Banner, with photographs by Paolo Pellegrin
Four Corners Books, London, 2015, ISBN 978-1-909829-05-3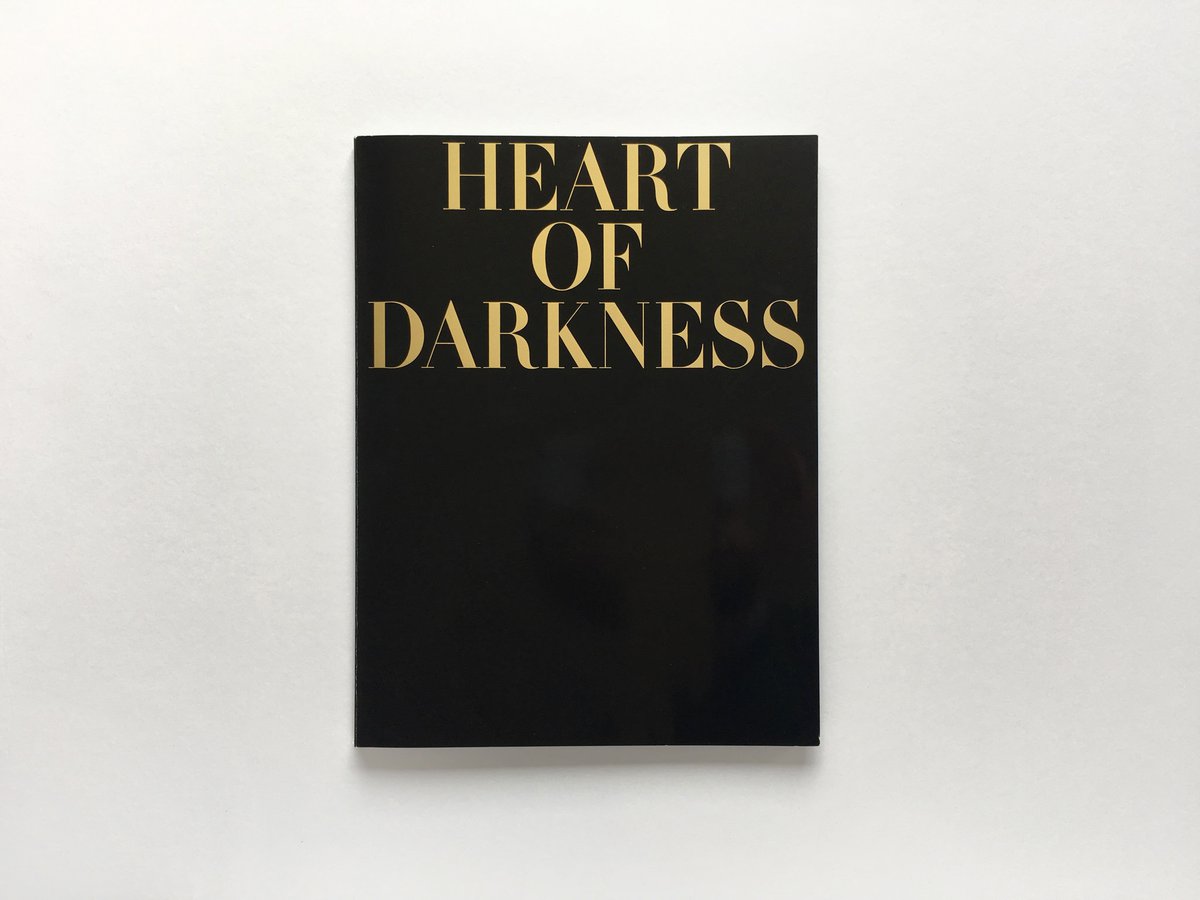 A true classic - and what must be one of the most-quoted-from books on the estuary; there's hardly a body of work on the estuary produced in the last 50 or so years which does not include a quote from Conrad's novel, originally published in 1899. I read the novel a while ago, albeit not in this particular publication. 
This publication pairs the original text with a series of photographs by Magnum-photographer Paolo Pellegrin, who had been commissioned by the artist Fiona Banner to make a body of work in the City of London in response to Conrad's novel. The work takes Conrad's central theme - the question about the difference between what were (and are) considered the civilised people and those looked upon as savages, and projects it into the present day. And does so extremely compellingly, demonstrating that Conrad's question hasn't lost a iota of relevance in the almost 120 years since it was first published.
The book, whilst highly critical of colonisation and imperialism, is not unproblematic in the way Conrad portraits Africa and its people –  racist certainly by today's standards, and arguably also at the time of writing (even if it portrayed the prevailing image of Africa in the late 19C). To read more about this see for example 'The Case Against Conrad' – a conversation between Chinua Achebe and Caryl Phillips in the Guardian, or John Attridge's essay on The Conversation. 
I first saw this publication on John Morgan Studio's website - he is the graphic designer of the Four Corners Books' 'Familiars' series, in which artists are invited to respond to classic novels or short stories. The design here makes reference to glossy, upmarket magazines, and is - fittingly - in-your-face, mirroring the directness of the photographs.
The photographs were first exhibited at Peer in 2014, and a portfolio of prints has been added to The Archive of Modern Conflict. 
Artwork © Fiona Banner
Photographs © Paolo Pellegrin
Publication © Four Corners Books