Jules Pretty
This Luminous Coast
Full Circle Editions, Woodbridge, 2011
ISBN 987-0-9561869-6-6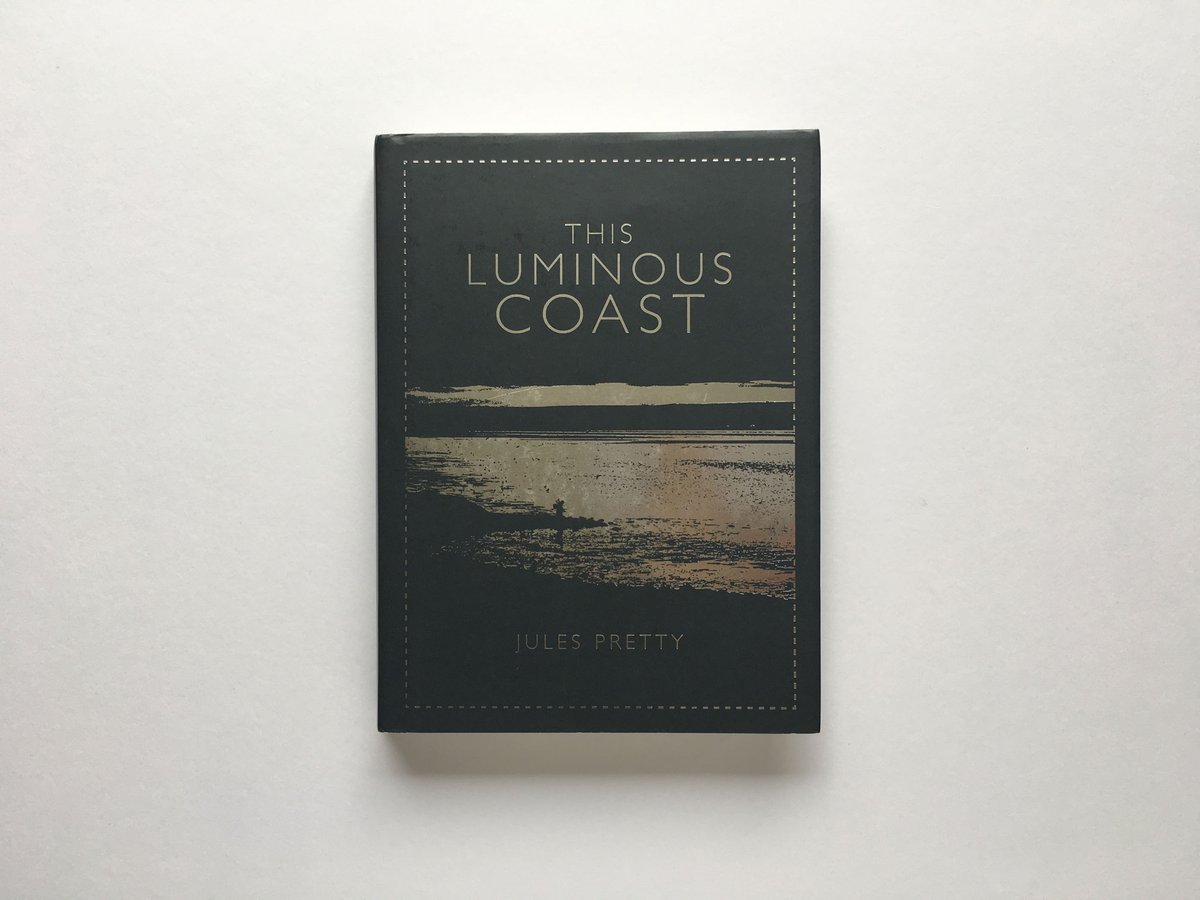 After hearing Jules Pretty's talk at 2013's Shorelines festival I picked up his book at the bookstall – bookstalls at both this and 2016's Estuary festival proved a rich source to populate the library's shelves. I read the book, which is based on a series of walks along the length of the East Anglian Coast made over the course of a year, shortly afterwards, and it being 4 1/2 years since I have to admit I don't remember it in too much detail – other that I thoroughly enjoyed it. What I do remember quite well though is that I was very moved by 'The Great Tide', the second chapter of the book, where Pretty describes the events that unfolded in the night of January 31st in 1953, when a combination of weather phenomena led to exceptionally high tides around the Essex coast, consuming over 300 lives. Pretty recounts the tragic events in detail (drawing from Hilda Grieve's 800+ page book on the event), and although his focus is on the Essex coast, he also describes the havoc wrought upon many places around the British Isles, including the dramatic sinking of the MS Victoria on its crossing to Ireland. 
Pretty, Professor of Environment and Society at the University of Essex, starts his walks from underneath the Queen Elizabeth bridge, and ends in Walcott on the Norfolk Coast, meeting birdwatchers, wildfowlers, RNLI crew and fenland farmers along the way, is joined on several sections of the walks by friends, and is equally enchanted by wayside graffiti as he is by the emptiness of Dengie Marshes. But the book is far more than a mere account of his walks – it is rich with historical references, and often returns to its core theme: the fragility and temporary nature of this stretch of coast, which has changed its outline dramatically, with entire villages lost to the sea, over the course of time, and will invariably continue to do so in the decades to come. His writing is evocative and – for want of a better word: humane; he avoids - although his subject presents him with many reasons to embrace it – nostalgia, there is none of Sinclair's rage/despair, nor the underlying sense of forlornness which characterises Sebald's 'Rings of Saturn', which charts part of Pretty's route along the Suffolk coast (for the avoidance of doubt: I treasure Sebald's works). The book contains an impressive 6 ½ pages of bibliography, and a section of notes with further details on the text. It is beautifully produced, and each chapter is headed by a map charting the section of coast covered within. It was a pleasure to read and I can do nothing but recommend it.
Jules recently published a new book - 'The East Country - Almanac Tales of Valley and Shore' (Cornell University Press, ISBN 978-1501709333). I haven't had the chance to read it yet, but Ken Worpole has, calling it 'a deeply felt and open-hearted book'.